2019's Best Destination Wedding Locations
Villas offer an incomparable home away from home for your big day. Check out 2019's latest trending destination wedding locations.
2019-06-20
Destination weddings have long been a hit with discerning brides and grooms looking for a way to elevate their wedding day and, at times, their honeymoon. Villa vacations offer the best of both worlds; access to incredible world-class destinations and the ability to have a home away from home all the while. The only question is – where to go? 2019's best wedding destinations are all about exploring, experiencing new things, and immersing yourself in the extraordinary.
Dominican Republic
The Dominican Republic is an island of incredible contrasts. From cactus filled deserts to vast mountain ranges, dramatic waterfalls, lush rainforests, and more than 800 miles of pristine coastline, the Dominican Republic has something for everyone. This idyllic escape plays host to three world-renowned courses making it idyllic for bachelors' longing for a tee time before the big day. And for the ladies, fine dining and nightlife make it the perfect place to celebrate before and after the big day.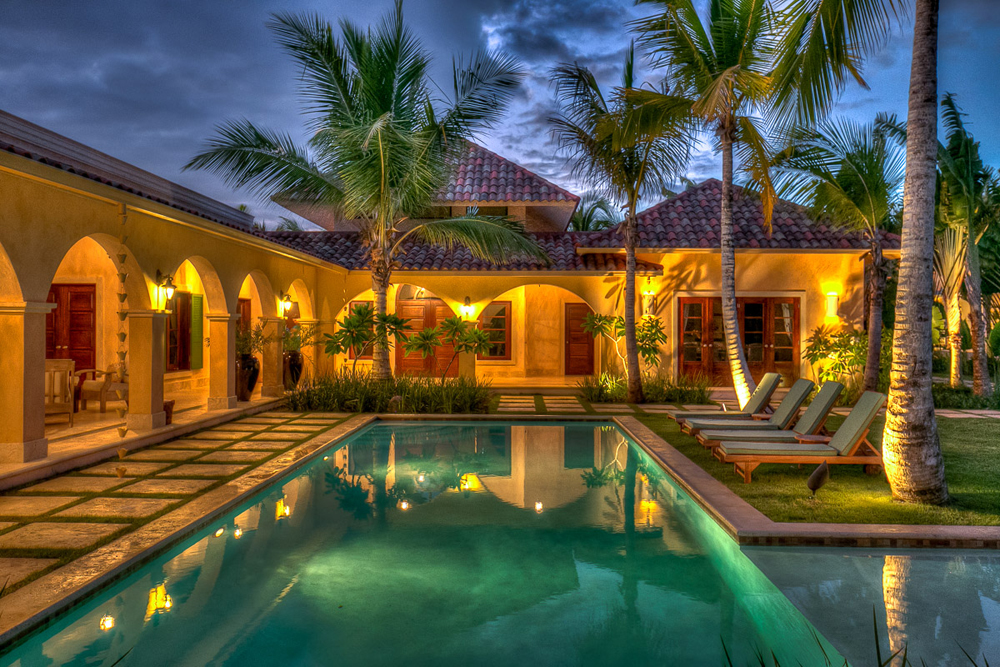 Arrecife 24 - Dominican Republic // 4 bedrooms // 4.5 bathrooms // up to 10 guests
Greece
If you're looking for glamor, there's no greater wedding destination than Greece, a stunning land of contrasts, richly steeped in history. This cultural melting pot has it all. Full to the brim with modern luxuries, world-class restaurants, and indulgent nightlife, you'll love the warm Grecian sun and the warmer Grecian hospitality. For an incomparable wedding destination, consider the whitewashed beauty of Santorini, and isle of endless beauty.
Anguilla
Laid-back luxury is the name of the game in Anguilla, a 15-mile island just east of Puerto Rico and the Virgin Islands. Anguilla is calm, easygoing, and casual; the ultimate place to truly get away from it all in paradise. From the spectacular coral reefs perfect for snorkeling and scuba diving to the 30 beautiful white-sand beaches, the sights and experiences are endless. And, if you're seeking a beachfront place to speak your vows, there's arguably no better place than this petite slice of perfection.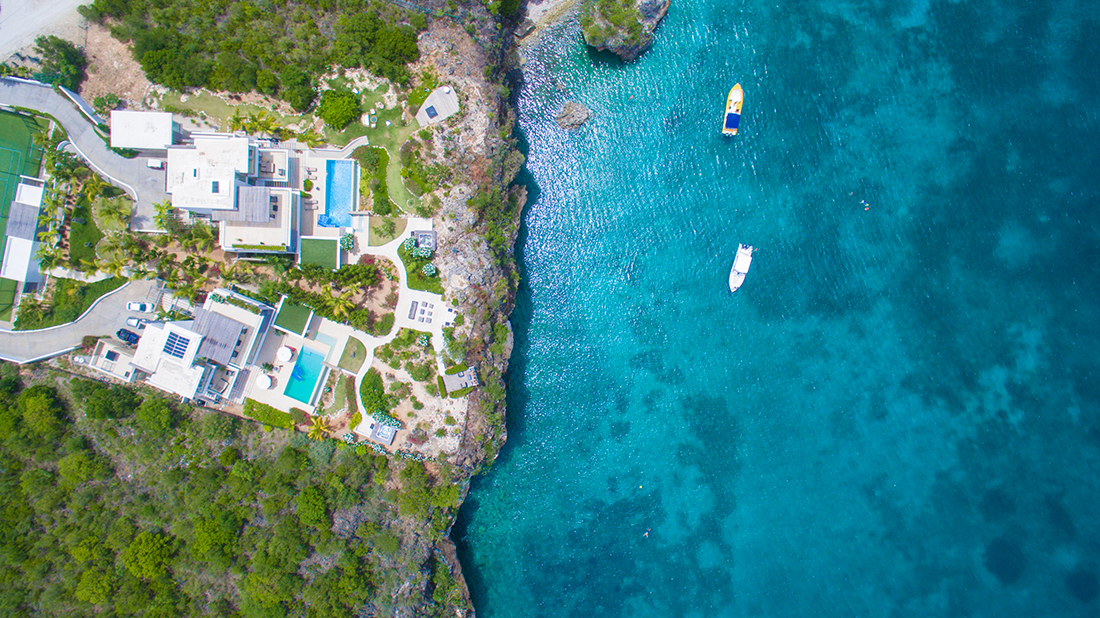 Ani Anguilla North - Anguilla // 4 bedrooms // 4 bathrooms // up to 8 guests
Punta Mita
Just south of the border is a haven for guests seeking low-key luxury. Punta Mita is an idyllic resort town on the Pacific Coast of Mexico, known for its unique ability to whisk guests miles away from the ordinary. This exquisite tropical haven offers year-round balmy weather and gentle sea breezes, endless water for exploring after the big day, and private retreats where the waitstaff is at your beck and call. If an intimate destination wedding is your cup of tea, this private piece of paradise is for you.
Costa Rica
Long known as the ultimate eco-friendly escape, Costa Rica is one of the most bio-diverse regions in the world. Home to over 32 national parks, tropical forests, spectacular beaches, and reserves, this impressive landscape also offers limitless luxury steeped in the natural world. Our villas get you up close and personal with the region's natural treasures, making your special day even more extraordinary. What could possibly be a better backdrop for your vows than this rich, verdant landscape?