The Caribbean is Calling
Discover the islands and need-to-know places like a pro with our Caribbean villa information guide.
2018-11-27
When people talk about the Caribbean, their minds are immediately filled with sunny seascapes, turquoise seas, and bottomless beverages on the beach. But did you know that the Caribbean is actually so much more than just that? The Caribbean consists of more than 700 unique islands, reefs, cays, and inlets and is organized into 30 distinct territories. These entities are diverse and abundant, welcoming visitors around the world to experience their balmy seas, year-round temperate climates, forests, reefs, and beyond.
Though some of these regions are renowned, like St. Martin and Jamaica, other petite islands are perhaps a bit lesser-known, though equally as exciting. So, why not step off the beaten path in paradise and explore like never before?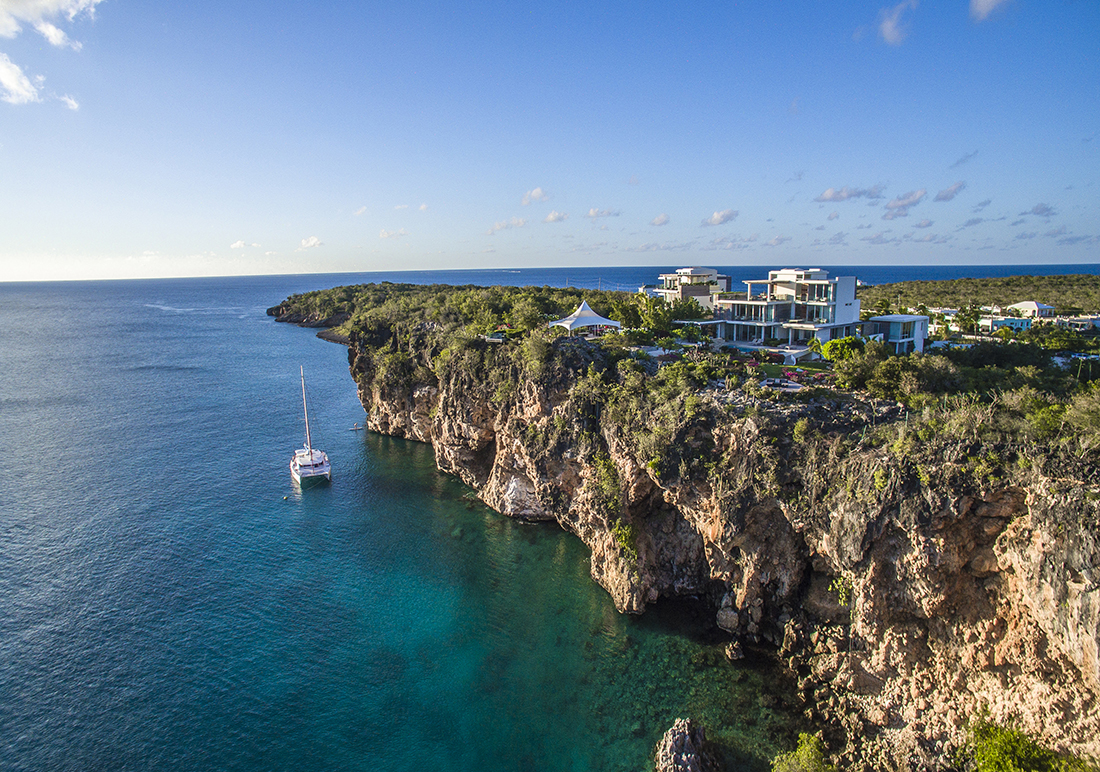 Ani Anguilla Full Estate - 10 Bedrooms // 10.5 Bathrooms // up to 20 Guests
Experience Enchanting Anguilla
This stunning 15-mile island just East of Puerto Rico and the Virgin Islands offers a twist on its Caribbean neighbor, St. Martin's, atmosphere. Though the former offers nightlife and a cosmopolitan atmosphere, Anguilla is calm, easygoing, and the ultimate Caribbean escape. If you're looking to truly get away from it all – this is your Caribbean island. That's not, however, to say it's not chic. With championship golf, incomparable watersports, and breathtaking backdrop for relaxation, Anguilla is a must-see.
Our Recommended Villa: You won't want to miss the chance to stay at the aptly named, Villa Paradise. This slice of seaside heaven sits on three and a half acres, sleeps up to 16 guests, and offers an unparalleled quiet elegance.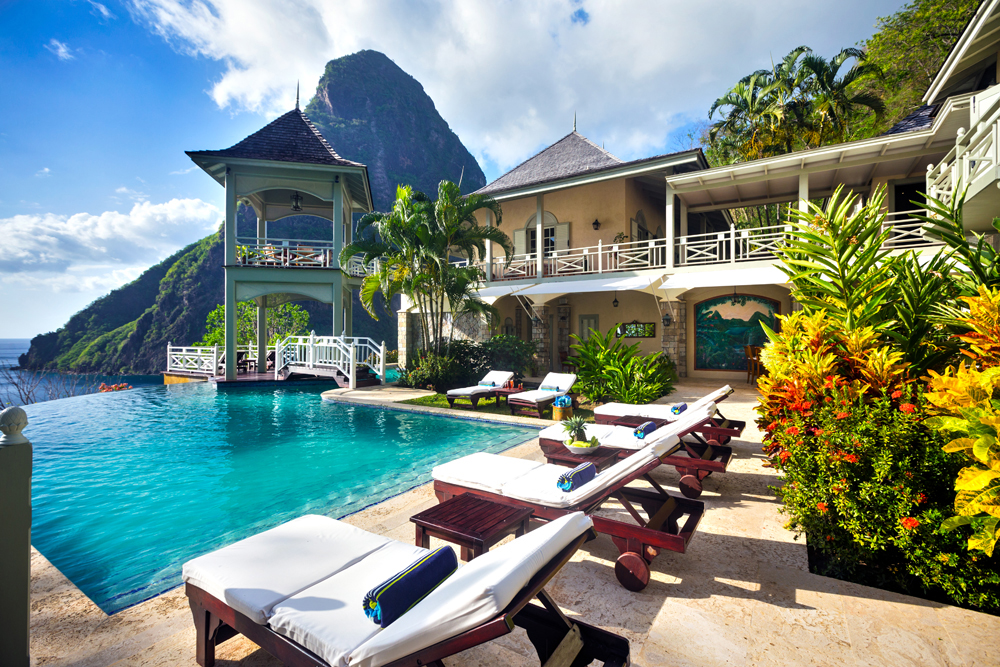 Arc en Ciel - 5 Bedrooms // 5.5 Bathrooms // up to 10 Guests
St. Lucia's Showstopping Seascapes
Often dwarfed by its mega-popular counterparts of St. John and St. Barts, St. Lucia is the ultimate escape for nature-lovers. The majestic Pitons tower over 3,000 feet above the sapphire seas, offering world-class views from every single angle. Even better? St. Lucia is also home to the world's only drive-in volcano, as well as the Diamond Mineral Baths and Waterfalls. Hike through the lush rainforests, experience mesmerizing 2,000-pound leatherback sea turtles and make memories you won't soon forget.
Our Recommended Villa: Check out Ashiana Villa, a stunning five-bedroom haven located in Marigot, the yacht haven of St. Lucia. With two floors, an oepn layout, and panoramic views of Marigot Bay, it's a must-see.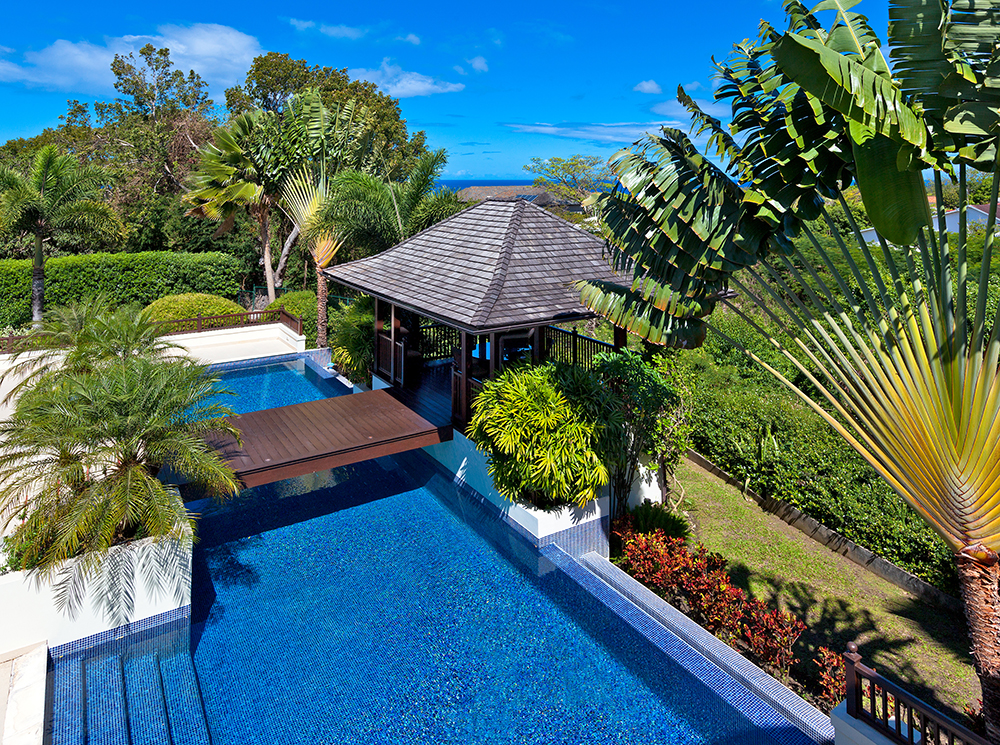 Alila - 4 Bedrooms // 4 Bathrooms // up to 8 Guests
Can't Beat Barbados' Beauty
Visitors and tourists have aptly nicknamed beautiful Barbados, "Little England." With a unique blend of Caribbean flair and British tradition, this island offers an irresistibly charming atmosphere everywhere you go. From seaside games of cricket – which are actually the island's national sport – to afternoon sea, sunbathing with tropical libations like their world-famous rum, and more, Barbados is exquisite. Without a doubt, you'll want to dip your toes in the legendary pink sands…then keep coming back for more.
Our Recommended Villa: Indulge in a stay at Blue Point, an elegant four-bedroom villa nestled in lush gardens on the famous Gibbs Beach. With a breezy layout, sparkling pool, and reef swimming nearby, it's an island-lover's dream.
If the Caribbean is calling you (and we're pretty certain that it is by now), we offer stunning hideaways nestled in paradise wherever you look. Explore our host of Caribbean villas from the Turks & Caicos to the Dominican Republic, the Bahamas, and beyond. Without a doubt, your next adventure awaits.