4 BR Beachfront Villa at Sailrock Resort
The Caribbean's Best Indoor/Outdoor Escapes
The Caribbean plays host to some of the world's finest sun-filled beaches, beautiful surfs, and exquisite villa retreats. Get ready to discover three of the ultimate indoor/outdoor retreats.
2019-08-06
If you're after sun, sand, and sea, there's arguably no better region of the world than the Caribbean, a series of incomparably gorgeous islands and waterways. From the pink sand beaches of Barbados to the friendly and colorful island of Jamaica (and everywhere in between), the Caribbean is alive with beauty and unique flair. One thing that comes standard though? The very best of indoor/outdoor living.
When in paradise, we wholeheartedly believe you should embrace the beauty of it, and many of our luxury villas exude that, as well. Offering seamless transitions from luxury interiors to breathtaking sea and mountain-view exteriors, these world-class Caribbean villas offer you the best of both worlds. Stay in comfort and style, and enjoy your stay, whether indoors or out.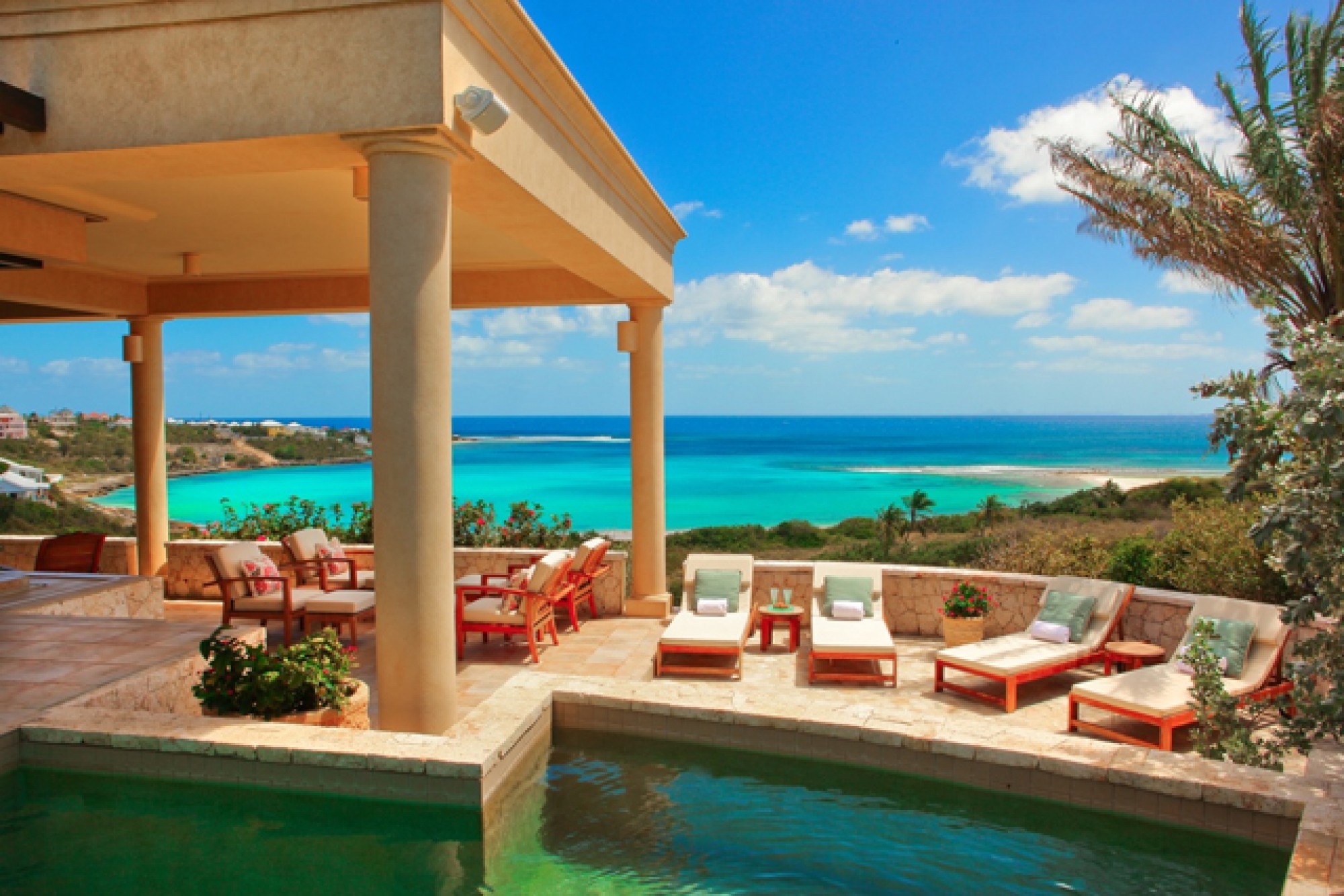 Birds of Paradise – Anguilla: 4 Bedrooms // 4.5 Bathrooms // up to 10 Guests
Birds of Paradise
Named one of the "Top 20 Villas in the World" by Island Magazine, Birds of Paradise offers guests access to the absolute pinnacle of indoor/outdoor living in Anguilla. Perched above a crescent beach, this ultra-private villa offers walking distance to a calm harbor perfect for walking, swimming, and snorkeling. And, with three pool areas (the most extensive pool system of any villa on Anguilla), there's an oasis for every age. When indoors, you'll enjoy seating for up to 50 guests, or you can lounge in an exterior living room, complete with a fireplace, covered veranda, day bed and lounge chairs, all just waiting to be enjoyed.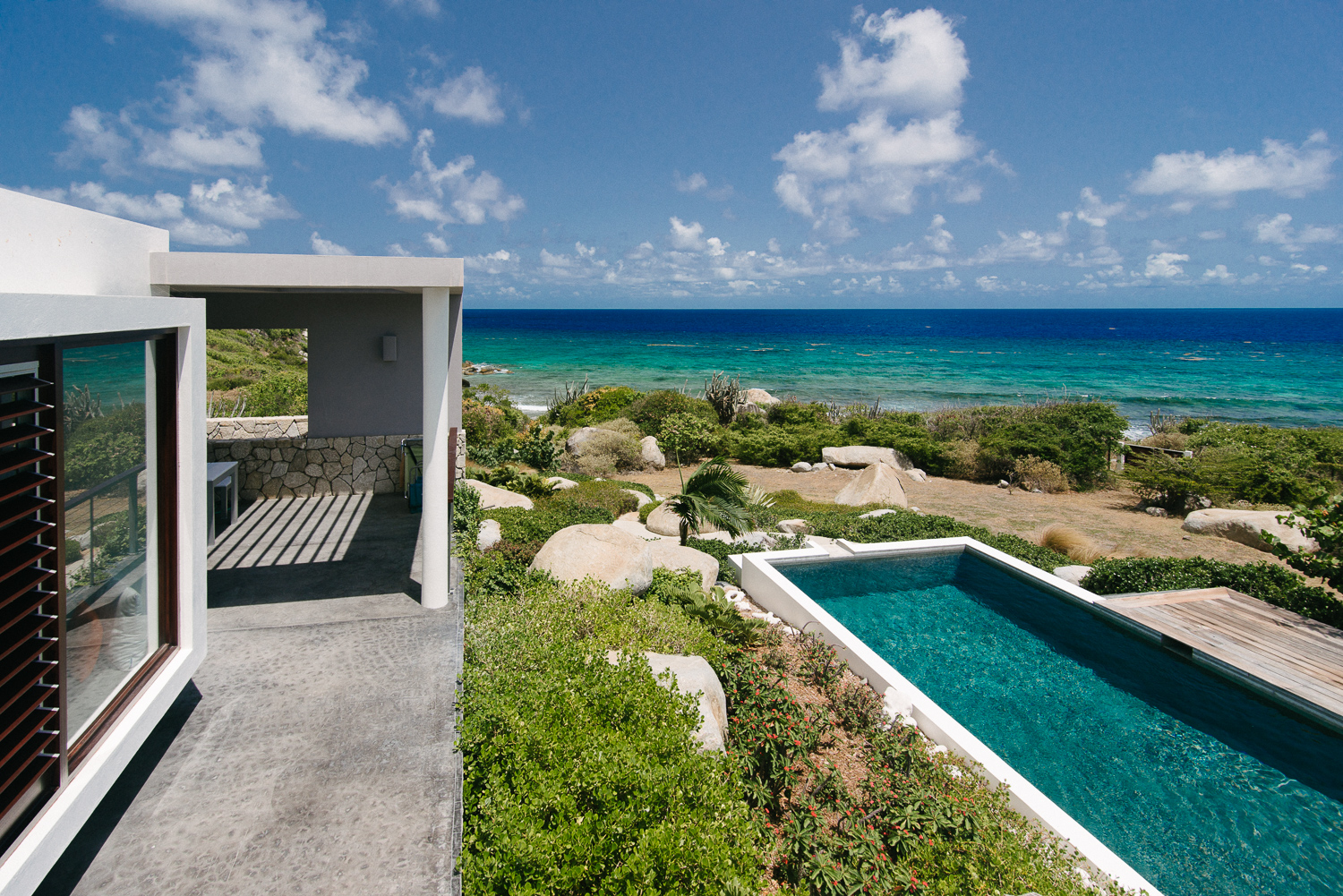 Bay House – Virgin Gorda: 3 Bedrooms // 3.5 Bathrooms // up to 6 Guests
Bay House
Set just 42 feet above a private beach on Virgin Gorda, Bay House offers guests stunning 180-degree views of the Caribbean Sea and the neighboring islands. Perfectly merging classically Caribbean elements with a modern and contemporary aesthetic, this unique villa consists of two structures. One contains the main gathering area, while the other houses the bedroom suites and private terraces. Connecting the two structures is a covered outdoor dining terrace that lends its warm trade winds to bathe guests while they enjoy the best of indoor/outdoor living and dining elements.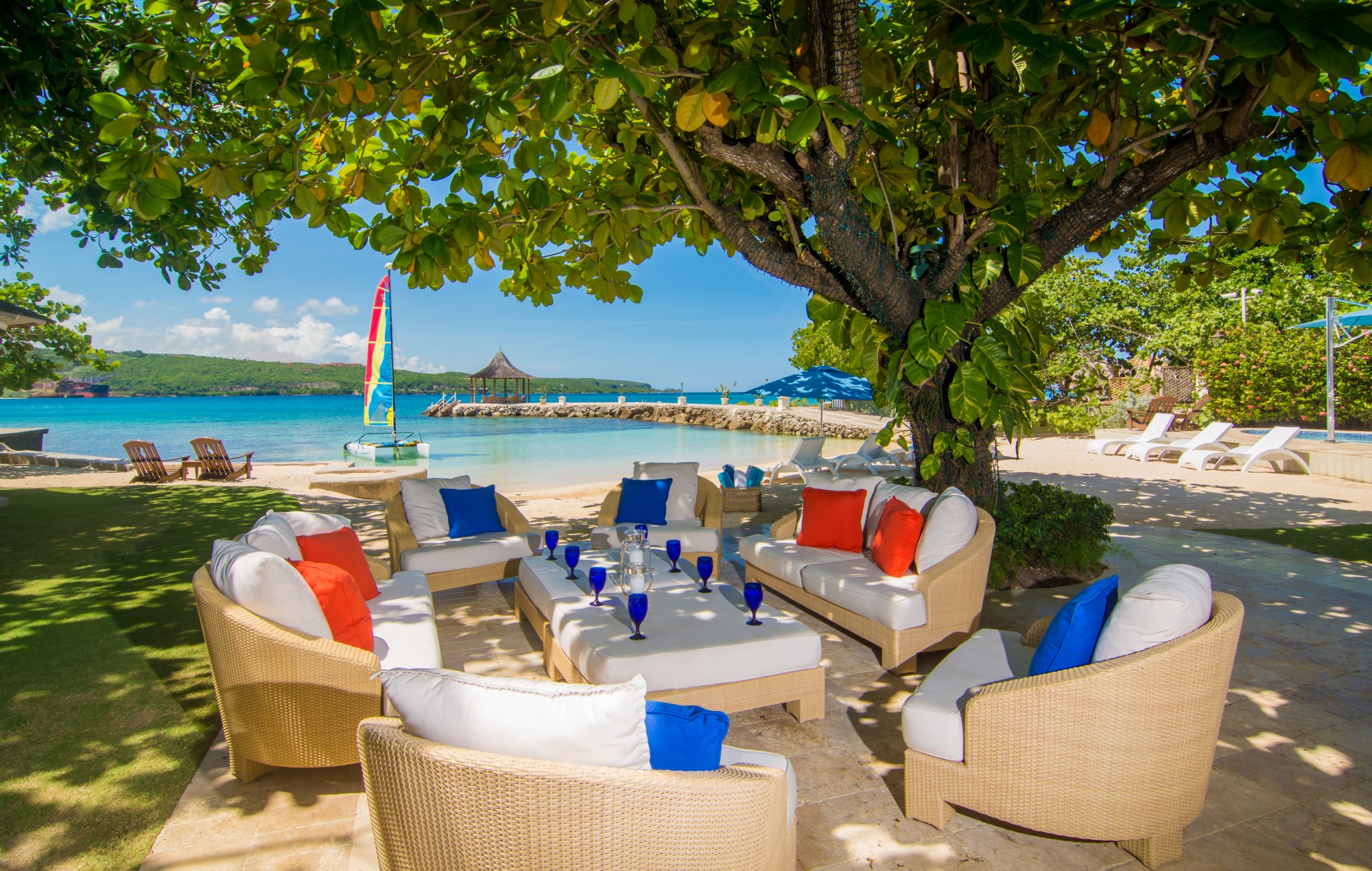 Sundown on the Beach – Jamaica: 9 Bedrooms // 10 Bathrooms // up to 18 Guests
Sundown on the Beach
Nestled next to your very own private white sand beach on Discovery Bay, Sundown on the Beach is a fully-staffed villa that embodies indoor/outdoor living at its best. Home-cooked meals are served al fresco on the verandah, or guests can enjoy a torchlit seaside beach party, complete with fresh fish served from the outdoor grill. The interior elements are equally exquisite with rich fabrics, dark wicker, and mahogany elements, all hailing from their classic Caribbean roots. Whether indoors or out, guests here have the best of all luxury elements, perfectly merging creature comforts with natural elements.