Why the Amalfi Coast Should Be Your Next Foodie Destination
Culinary aficionados and gourmands, alike, fall for the freshest fare and culinary delights of the Amalfi Coast. We're sharing why.
2020-01-27
The Amalfi Coast has long-been hailed for its beauty and prestigious visitors from around the world. Seductive and beautiful, the Amalfi Coast is arguably one of Italy's most fascinating and memorable destination. In this stunning example of Mediterranean landscape, the mountains plunge into the sea, colorful villages pepper the cliff sides, and rich wooded areas abound beyond the city walls. Perhaps even more breathtaking than the scenery, however, is the food – making the Amalfi Coast a veritable culinary destination.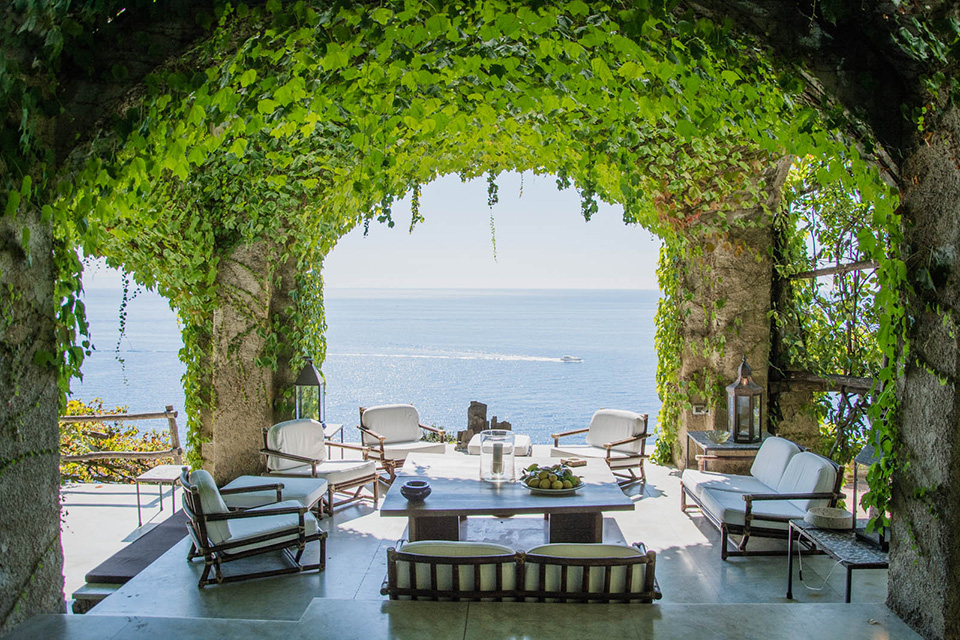 Bendis - Amalfi Coast: 8 Bedrooms // 7 Bathrooms // up to 16 Guests
Because of its premier seaside location, the Amalfi Coast boasts some of the world's finest (and freshest) seafood. From shrimp to redfish, pezzogne, bream, octopus, and more, seafood is arguably the dominating force in Amalfi Coast cuisine. When in the region, don't forget to ask for the unforgettable "scialettielli ai fruitti di mare," a classic seafood dish made with fresh pasta – sure to please even the pickiest of eaters.
Pro Tip: Visit the petite fishing village of Cetara and visit the famed restaurant, Falalella, where incredible Mediterranean dishes and impeccable views abound.
Seafood not your thing? Never fear! The Amalfi Coast is famed for more than just its seafood. Adjacent to the Amalfi Coast's premier fishing communities lie the Monti Lattari where petite, family-run dairies in towns like Agerola and Tramonti continue Italy's fine tradition of cheese-making. From fresh ricotta and fiordilatte to varieties of provolone and beyond, the cheese here may just be second to none.
Pro Tip: Be sure to taste the world-famous Provolone del Monaco, a cheese that's rich and full-bodied in flavor and sure to complement any dish.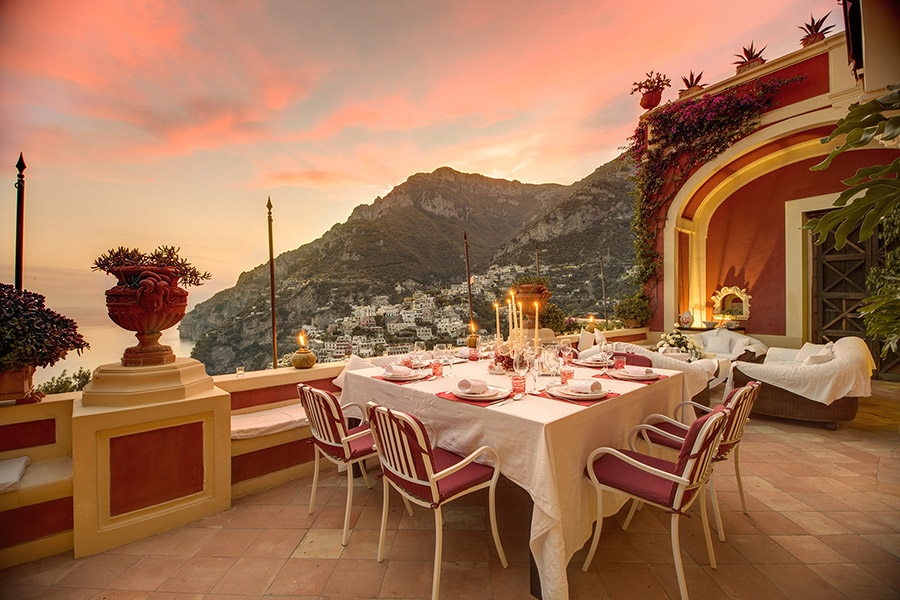 Dorata - Amalfi Coast - 5 Bedrooms // 6 Bathrooms // up to 9 Guests
Another of the Amalfi Coast's famed foodie finds are the lemons, which adorn much of the region's landscape. Growing in abundance on the cliff-edge terraces, or gardens, these lemons are not only used as a main ingredient in many of the region's fine dishes, but they complement most meals, as well. You'll definitely want to sip and sample the world-famous limoncello, where the lemons are front and center, as they should be.
Pro Tip: Put aside your reservations, and see what lemon can do in pasta dishes, as well. Seek out a lesser-known local delicacy, like ricotta-filled ravioli, topped with grated lemon and mozzarella, smoked between lemon leaves. Trust us – you'll come back for more.
Got a sweet tooth? No problem! The Amalfi Coast's sweets are known around the world as some of the best. From baked desserts, like cakes and pies, to world-class gelato, sweet cocktails, and more, you'll find it all here.
Pro Tip: Visit the Cioccolato e Gelato Andrea Pansa where the gelato is arguably second to none. This petite shop offers everything from a rich espresso flavor to a sweet locally-sourced strawberry flavor. You'll definitely be coming back for more.
And of course, without a doubt, stay in style. Our world-class Amalfi Coast villas offer the best of the best. Enjoy proximity to some of the world's finest cuisines, or go bold and employ a private chef of your own to create world-class dishes you'll be talking about (and craving) for years to come.