Calypso // Turks & Caicos
The Best Beaches in the Caribbean
Get ready for some serious vitamin sea because we're rounding up the five best beaches you absolutely have to experience in the Caribbean.
2019-06-28
Is there anything better than warm sun, powder-soft sand, and balmy cerulean seas? We don't think so, and the Caribbean plays host to some of the absolute finest beaches in the world. Each of the Caribbean islands offers its own unique take on beachfront living. From the pink sands of Barbados to the hidden white-sand beaches in the U.S. Virgin Islands, there's something for everyone. And, whether you seek watersports, sunbathing, or simply a cocktail seaside, they have it all. So, where should you go?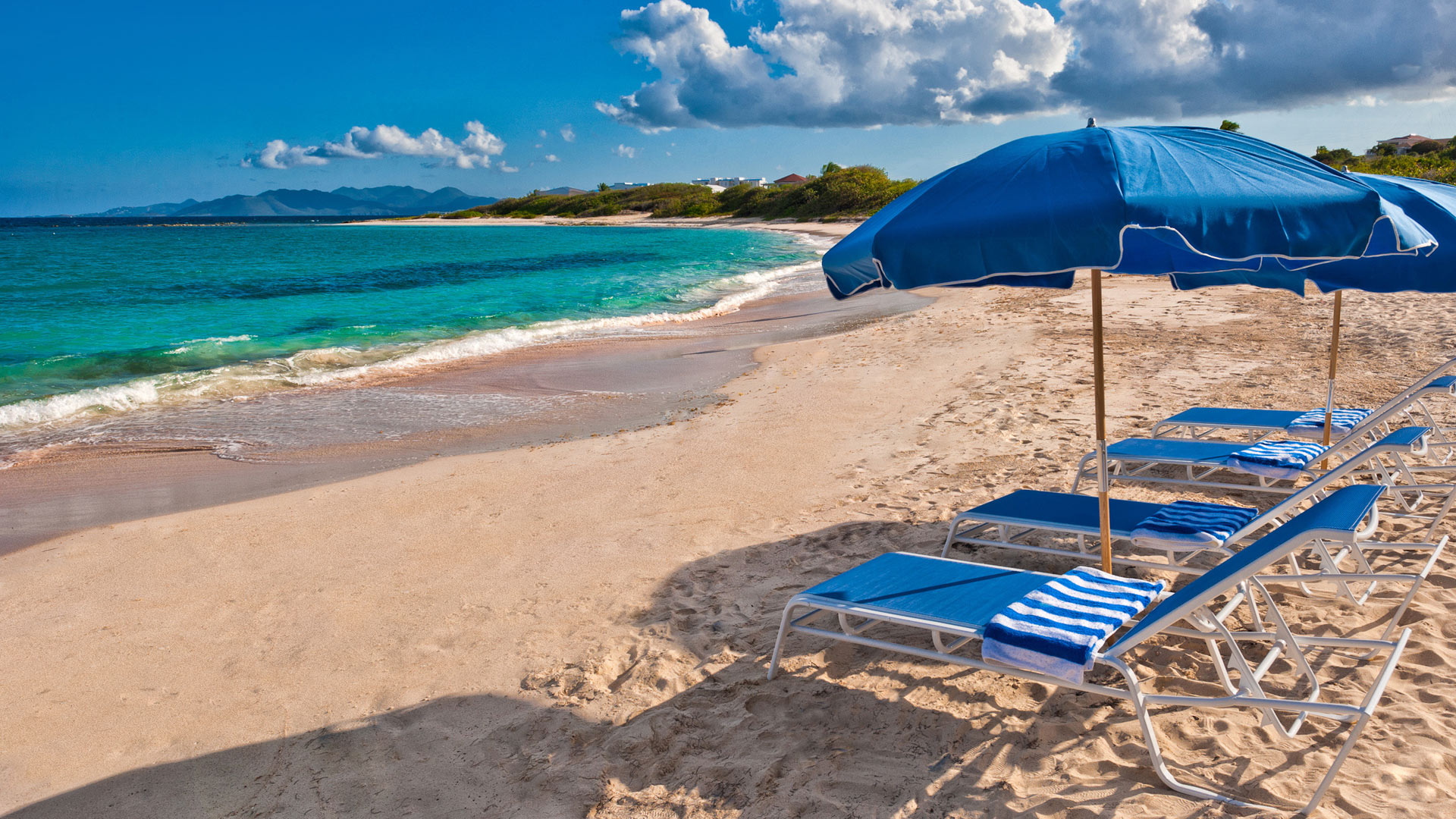 Zenaida Estate: Anguilla - 7 Bedrooms // 7 Bathrooms // up to 14 Guests
Shoal Bay, Anguilla
This two-mile stretch of shore offers some of the softest sand in the Caribbean, as well as amenities nearby. Several great bars, restaurants, and resorts are nearby for a quick drink or meal, and the watersports are to die for. While this beach is more frequented than some of the island's other beautiful beaches, Anguilla's laid back luxury vibe ensures nothing ever feels crowded.
Runners-Up: Meads Bay, Savannah Bay, Maundays Bay
Crane Beach, Barbados
Arguably Barbados' most famous beach, this gorgeous stretch of seaside living is nestled between cliffs, offering beautiful vistas and views from every angle. The beach is made up of Barbados' infamous pink sand, and there's plenty of room for sunbathing seaside with amenities nearby. If you're looking for a serene sunny spot, this is it.
Runners-Up: Mullins Beach, Bathsheba Beach, Dover Beach
Grace Bay Beach, Turks & Caicos
This long stretch of public beach is a perennial Travelers' Choice winner for "Best Beach in the World." Its long stretch of soft sand and crystal-clear water invites and welcomes guests year-round. Families will love the shallow shores perfect for young children, and though it's popular, it's never over-crowded, making it easy to rent umbrellas, snorkels, and more.
Runners-Up: Pumpkin Bluff Beach, Malcolm Beach, Long Bay Beach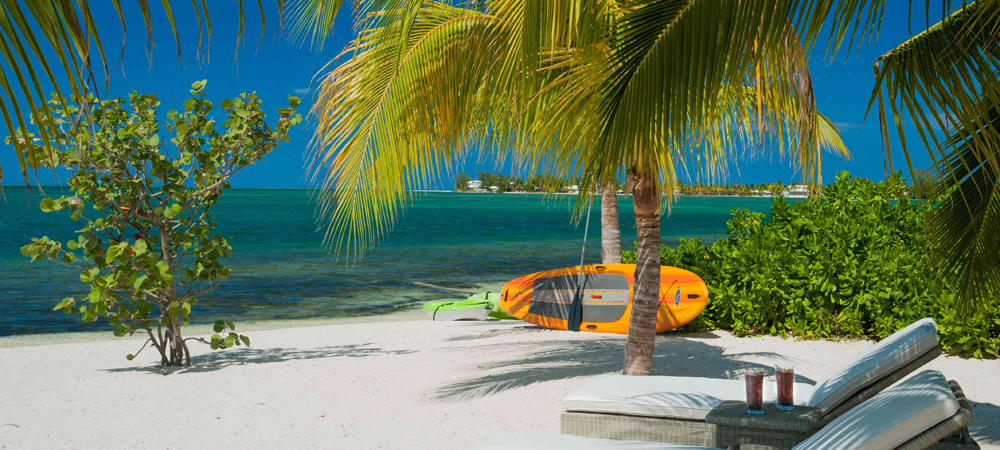 Kaia Kamina: Grand Cayman - 7 Bedrooms // 9 Bathrooms // up to 18 Guests
Seven Mile Beach, Grand Cayman
Despite its name, Seven Mile Beach is actually just five and a half miles long. Size doesn't matter here though because the stunningly clear seas and coral-hued sands made it one of the most sought-after beaches for island-hoppers each year. For discerning travelers, it's a great spot for Instagram-worthy shots and tranquil off-shore snorkeling of the pristine reefs.
Runners-Up: Kaibo Beach, Rum Point, Starfish Point
Playa Rincon, Dominican Republic
If you're looking for a secluded hideaway that offers stretches of undisturbed white-sand beaches, this is it. Playa Rincon is arguably the most stunning in all of the Dominican Republic and is situated apart from resorts and hotels, making it a quiet and serene spot for relaxation. Our tip? Rent an ATV, or ask your driver to take you to this slice of paradise.
Runners-Up: Playa Dorada, Kite Beach, Bavaro Beach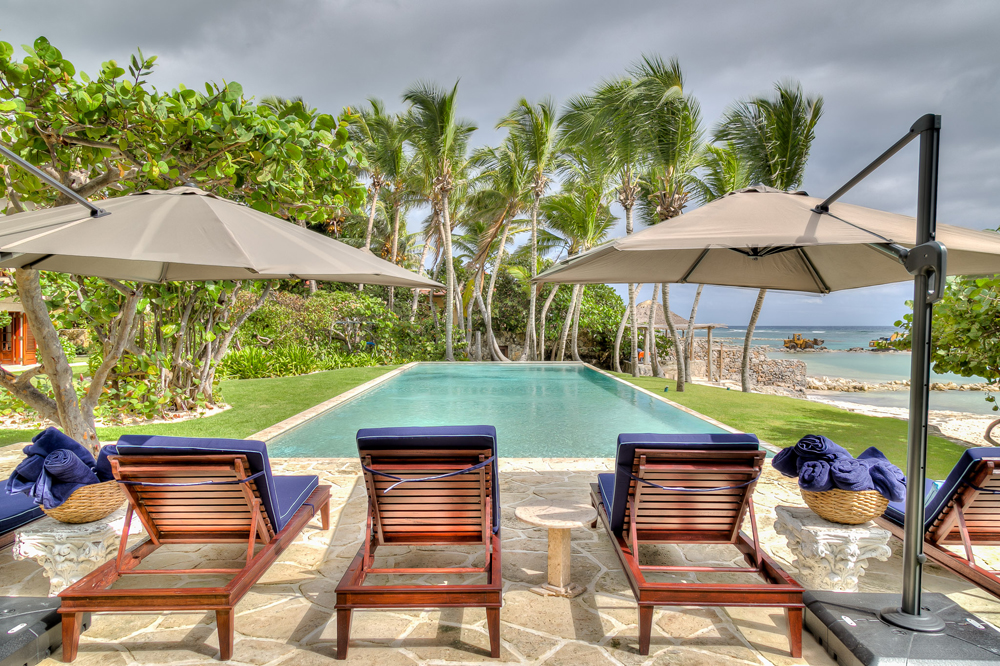 Corales 13: Dominican Republic - 8 Bedrooms // 6.5 Bathrooms // up to 16 Guests
While many of our Caribbean villas offer beachfront access, our travelers love to explore, and we highly recommend you see and experience all that each of our unique destinations has to offer. These beaches, along with many other, are sure to keep you coming back for more, year after year.