Top Villa Ski Getaways for the Whole Family
Transforming ordinary ski vacations into something truly extraordinary, our top villa ski getaways deliver only the finest of amenities - and views - for the whole family.
2019-11-19
There are two types of people in this world. There are those who love sunshine and warmth all year long, living for the combination of sun, sand, and sea. Then, there are those who long for seasons and live for the feel and thrill of fresh powder. The beautiful thing about villa vacations is that they encompass the best of both worlds. We're proud to feature over 2,500 villas in some of the most sought-after destinations around the globe. And, while for many, those are in tropical locations, for others, that calls for the perfect wintry mix of snow, twinkle lights, and warm fireside retreats.
It's no secret that some of the top ski getaways for the whole family lie beyond the United States. U.S. News ranks Switzerland as the number one destination for ski vacations, but the U.S.'s own Utah and Colorado rank in among the top 10 in the world, as well. Whether in Park City, Deer Valley, Steamboat Springs, Vail, or even Aspen, our ski villa getaways encompass only the best of the best. But don't just take our word for it…
Mountain Glade, Deer Valley, UT – 6 Bedrooms // 4.5 Bathrooms // up to 17 Guests
Located in the beautiful gated community of Deer Crest at Deer Valley Resort, guests here will enjoy ski-in, ski-out access via the private Pioche ski trail. Enjoy outdoor adventures all day, then get warm and cozy by the fire each evening with ample space for your entire group.
Peak 72, Park City, UT – 7 Bedrooms // 9.5 Bathrooms // up to 20 Guests
Set within a private wooded lot in the gated community of The Colony near Canyons Resort, this 7-bedroom ski-in, ski-out luxury villa offers privacy and accessibility. You'll love the complimentary shuttle to Park City's Main Street, plus your own eat-in gourmet kitchen, hot tub, and more.
What Makes a Villa Perfect for Ski Getaways?
While ski resorts offer proximity, villas offer that and so much more. Not only do many villas offer ski-in, ski-out access, they also offer privacy, spacious accommodations, stunning views, access to amenities, and beyond. But what really sets them apart? It's all in the details:
Instead of being isolated within resort grounds, many villas are centrally located to offer access to ski areas, as well as the local resort towns people love (think: Park City)
You'll enjoy added extras like private hot tubs, wet bars, games rooms, theatres, and more
Many villas offer gourmet kitchens in which you can either concoct your own creations or, if you're feeling bold, hire your own chef to truly spoil you
Ample privacy means your villa becomes your home away from home; if you have kids, it's the perfect way to let them play and unwind while you relax, as well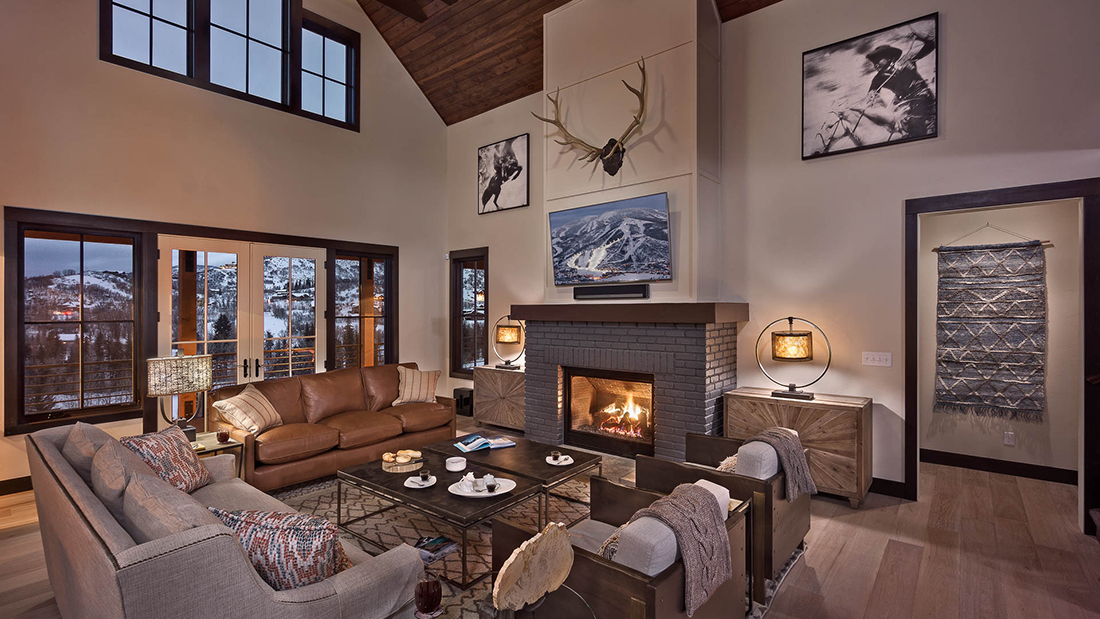 Blackstone Lodge, Steamboat Springs, CO – 4 Bedrooms // 3.5 Bathrooms // up to 14 Guests
This newly-build masterpiece is the perfect blend of luxury and rusticity. You'll love the stunning vista views overlooking Fish Creek up to Buffalo Pass, and the indoor amenities like a professional kitchen offer the best of the best. Get warm by the fire, or unwind in your games room. The choices are endless.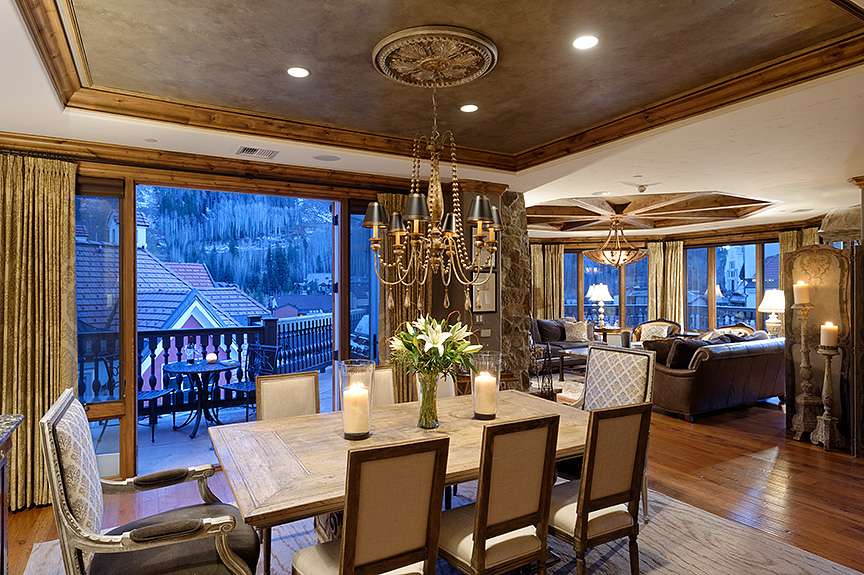 Arrabelle Chalet at Vail Square, Vail, CO – 5 Bedrooms // 4.5 Bathrooms // up to 10 Guests
Enjoy a European Alps-style villa in the heart of Vail Square, just steps from your gondola. This luxury villa rental is set atop the award-winning Arrabelle Resort, giving you the best of both worlds. You'll have ski mountain views from every angle, a 270-degree wraparound terrace, and ample opportunity to enjoy all of the resort's amenities (like a fire-lit après ski deck).
Best of all, there's still time to enjoy DOUBLE Destination Dollars on last-minute 2019 travel. And, with some of our favorite ski villas still offering limited holiday availability, there's never been a better time to travel. View all our ski & snow villas today.