3 Luxury Villas with Gourmet Kitchens Perfect for Foodies
Sip, savor, sample, and enjoy all the flavors of paradise. These dreamy villas come complete with world-class kitchens that are designed to inspire and delight the palette and more.
2019-10-15
Imagine this: you're visiting your dream destination in the lap of luxury, and you're craving the ultimate meal. Whether it be Italian, Caribbean, French, or fusion (or, heck, anything in between), you want something good – if only to complement your luxury stay in paradise. You step inside your villa and into your state-of-the-art kitchen, complete with all the high-end appliances you could ever want and start to whip up a creation worthy of true indulgence.
From stainless steel to smart appliances, sub-zero refrigerators to restaurant-style ranges and cooktops, many of our villas are equipped with the absolute best in commercial-grade kitchen equipment. These spaces are designed to delight and inspire, making them the perfect place for foodies (and wannabes) to whip up something truly delicious. But don't just take our word for it; explore five of our most incredible villas, complete with swoon-worthy kitchens well worth the stay.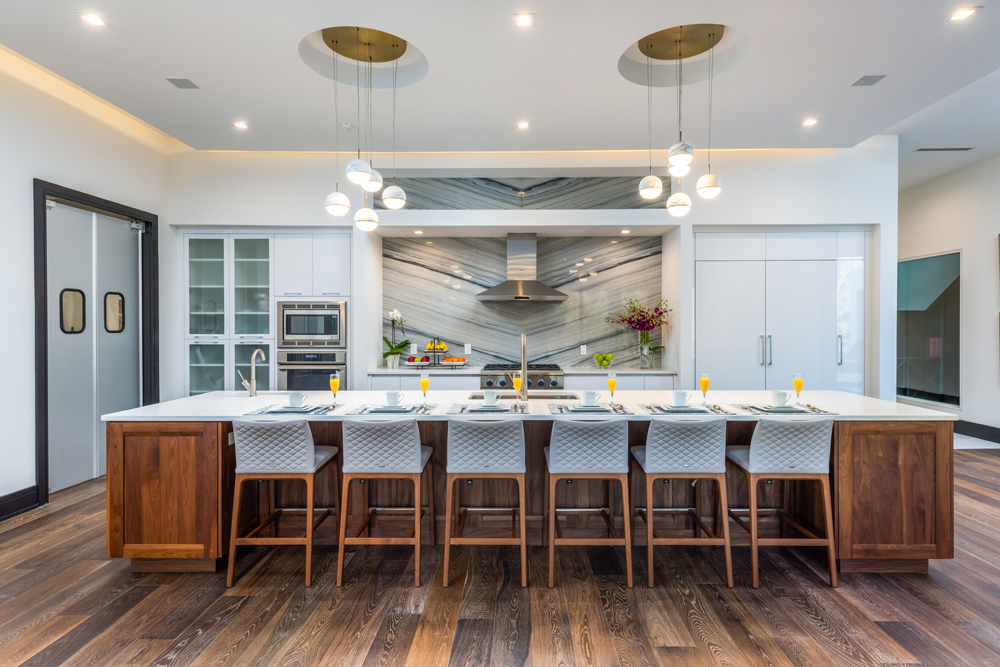 Isolé
Orlando, Florida
15 Bedrooms // 15 Bathrooms // up to 30 Guests
No stone is left unturned at Isolé, where grand accommodations and world-class hospitality meet, all in the comfort of your own private villa. This sumptuous villa features an exquisite professional catering kitchen designed to optimize both efficiency and epicurean experiences for all villa guests. With vast range ovens, the highest-end appliances, and more, it's the perfect place for a demonstration-style cooking class.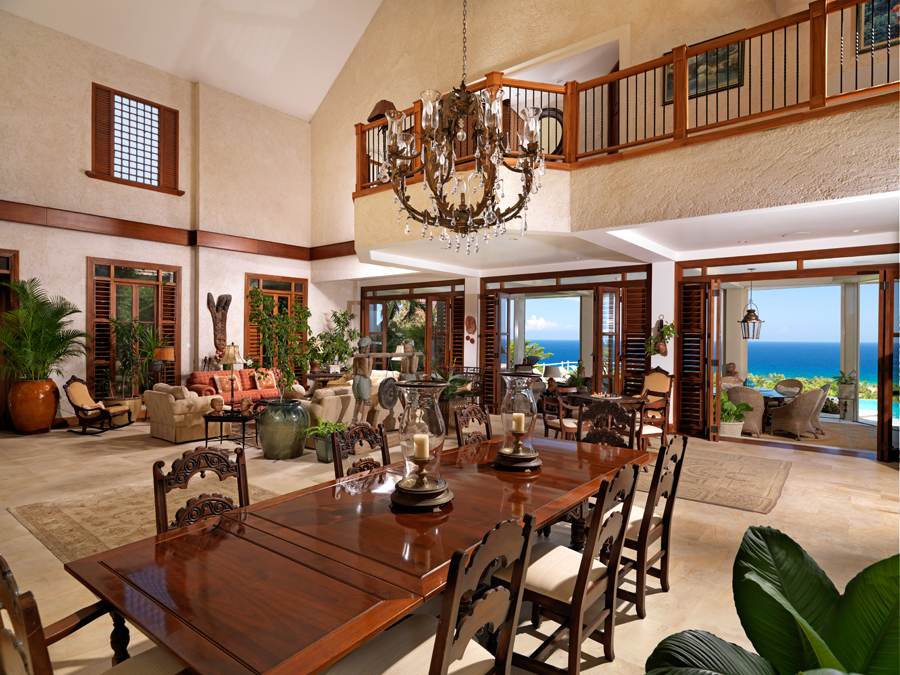 Greatview
Montego Bay, Jamaica
6 Bedrooms // 8 Bathrooms // up to 12 Guests
One of the most glamorous private homes overlooking Jamaica's Half Moon golf course, Greatview offers up only the best of the best. Your villa rental comes fully-staffed, including an expert chef who will dazzle and delight with exquisite meals served from the state-of-the-art kitchen. Featuring a six-burner commercial gas stove and grill, a bread maker, rotisserie, bread maker, dual ovens, and more, you're sure to indulge in homemade pates, jerk chicken, and so much more.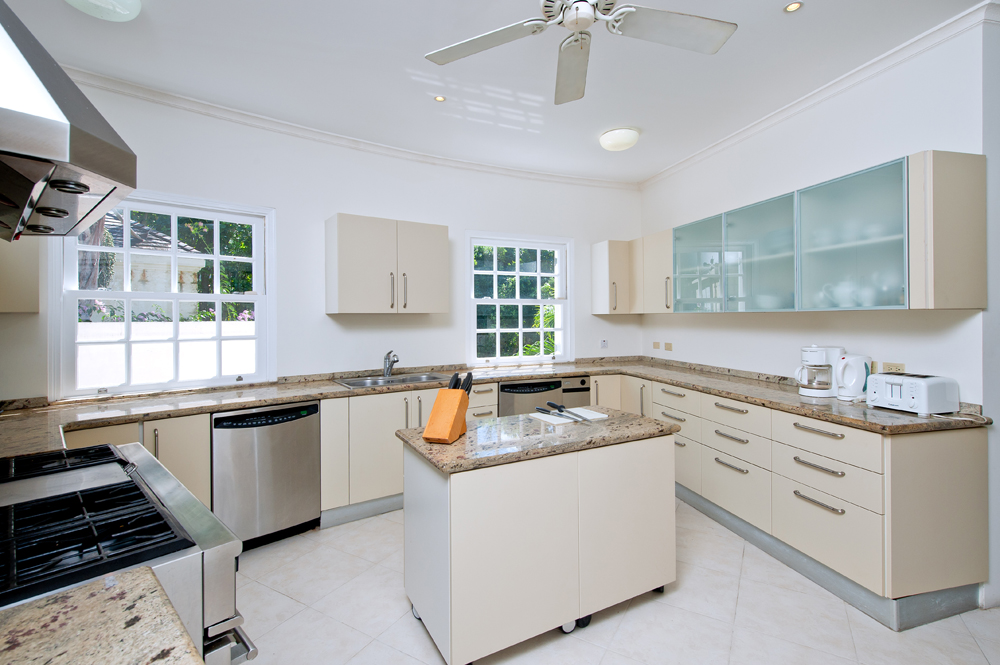 Illusion at Sugar Hill
Holetown, Barbados
4 Bedrooms // 4.5 Bathrooms // up to 10 Guests
This custom-built private villa located in the gated resort community of Sugar Hill Resort features a kitchen worth of a foodie's dreams. With abundant space, two wine coolers, high-end stainless steel appliances, and even a dumbwaiter designed to facilitate hassle-free transfer for fresh-cooked meals to the al fresco dining area, your personal chef is sure to craft memorable dishes at Illusion at Sugar Hill. 
So, if you're hoping to craft and create the ultimate foodie escape, you won't want to miss your chance to book your luxuryvilla vacation. With villas in some of the most sought-after locations around the world, you're sure to find your perfect cup of tea.