7-Time Award-Winning Best Villa Rental Company
2022-11-14
Villas of Distinction was honored with its seventh consecutive win as Best Villa Rental Company at the 2022 Travvy Awards, which were held last week in Fort Lauderdale.
The Travvy Awards are known as the Academy Awards of the travel industry, and they recognize the highest standards of excellence as voted on by elite members of the industry. A nomination is an honor, but winning gold for seven years in a row highlights Villas of Distinction's commitment to developing one-of-a-kind experiences for our travel partners and their clients.

Steve Lassman, Vice President of Agency Relations, said: "This is a testament to the hard work, passion, and dedication we hold to our Guest First approach. Winning gold as the best villa rental company reflects our team's commitment to exceeding every expectation. We are so proud of this honor and we are excited to share this news with you. Thank you for your continued support, trust, and faith in us."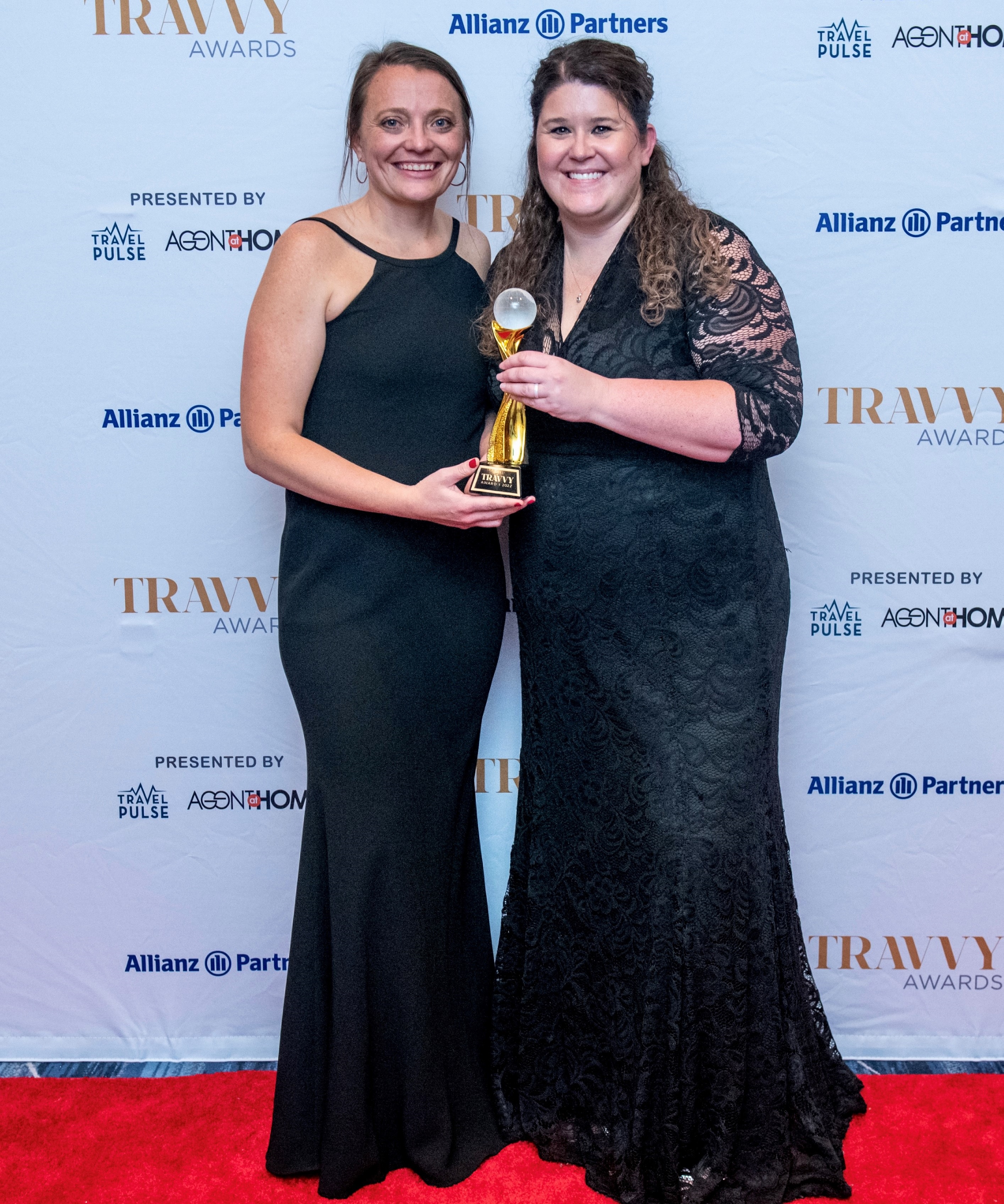 Director of Marketing & Product, Whitney Kruger, and Director of Operations, Sara Fink, accepted the prestigious award on behalf of the company. To view Villas of Distinction's impressive award history, please click here. For more information about the Travvy Awards and to view a complete list of all 2022 winners, please view the whole list here.