Noble House on the Beach
Montego Bay, Jamaica
Why Spend the Holidays at a Private Villa?
Five ways to enjoy a stress-free holiday focused on what really matters.
2021-12-20
For many people, the holiday season means spending quality time with friends and family. And while the holidays are a joyous time of year, they can also be stressful, especially if you're hosting out-of-town visitors, searching for last-minute gifts, or heading to a beachfront hotel – along with hundreds of other vacationers.
Take the stress off your holiday season with a private villa getaway. Your vacation is about more than your villa – it's about the entire experience – and our award-winning Concierge Team will help tailor your getaway to what matters the most to you. Here are just a few reasons why a private villa vacation is perfect for the holidays:
• Skip the grocery store chaos: For a stress-free holiday, avoid the long lines and frustration of out-of-stock food items by having your groceries waiting for you at your villa before you even arrive.
• Don't spend the day cooking: To really enjoy the holidays, avoid the 4 A.M. turkey prep and instead enjoy a peaceful morning sleeping in or drinking coffee with ocean views. Let your chef perfectly tailor a meal to your family's desires – even chicken nuggets for the picky eaters!
• Avoid planning: When you travel during the holiday season, avoid the pain of coordinating arrival times and the logistics of airport transfers by letting your personal concierge take the guesswork out of your getaway. Delays? No problem, we're here to help.
• Avoid cleaning: If you really want to avoid the stress of the holidays, stay in a private villa with a full staff – including a butler, chef, and most importantly, a housekeeper to take care of all the dishes. Making your holiday truly relaxing.
• Make memories without making yourself crazy. The holidays are all about memories, but coordinating activities, splitting payments, and arranging transportation and car rentals can make the experiences less enjoyable for you – That's where our concierge service comes in.
We strive to make your villa getaway an exceptional experience for your whole group. So next holiday season, erase the stress of planning, cleaning, cooking, and laundry. Don't worry about squeezing between strangers at your resort's swim-up bar– Enjoy a delicious cocktail from your private pool, crafted by your private butler, overlooking the ocean in Jamaica. However you envision your ideal vacation, let us help make it a reality.
Are one of these villas your next holiday getaway?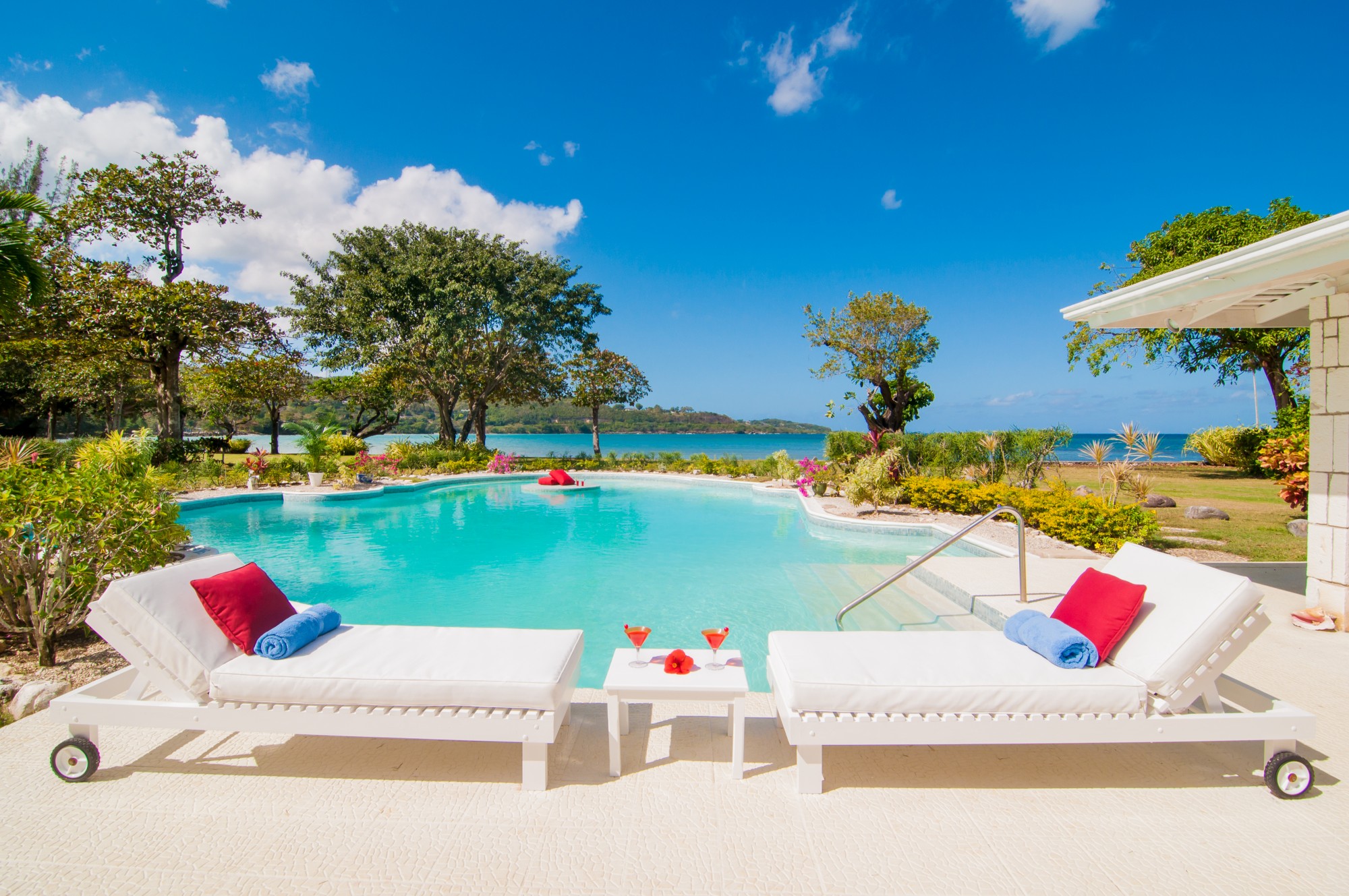 Montego Bay, Jamaica
4 Bedrooms / Up to 8 Guests
Enjoy your own piece of the Caribbean at this waterfront villa, including a full staff, beach access, and spacious indoor and outdoor living spaces. For family reunions or larger groups, this villa can be rented along with neighbors
Serenity on the Beach
and
Tranquillity on the Beach
to create a private, 15-bedroom compound.
Orlando, Florida
9 Bedrooms / Up to 24 Guests
Enjoy every minute of vacation from this luxury Orlando home. Children will love the themed bedrooms and home theater, and the whole family can have fun with Reunion Resort amenities like a water park and PGA golf courses. Did we mention it's only 12 minutes away from Disney?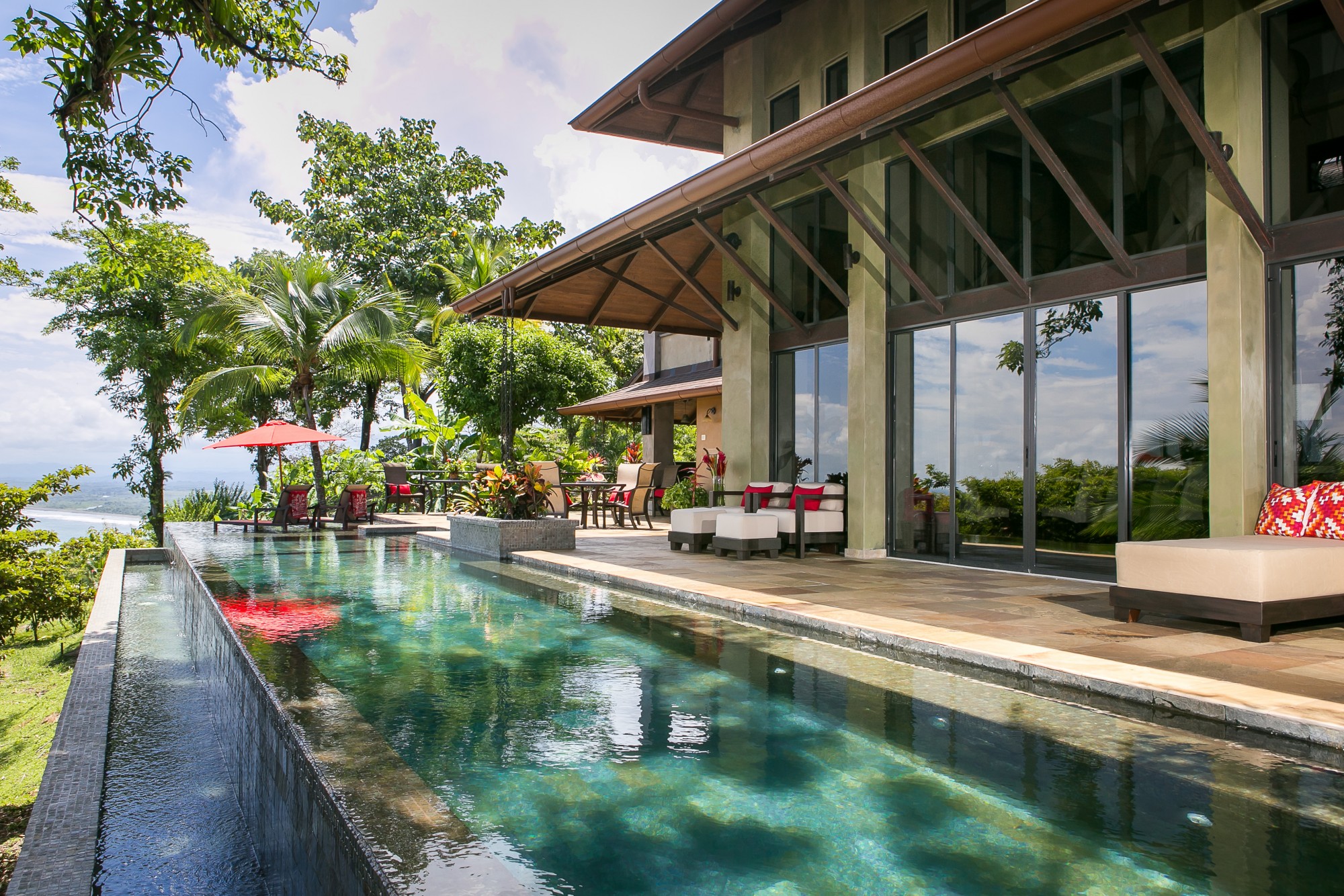 Manuel Antonio, Costa Rica
5 Bedrooms / Up to 12 Guests
Not only is the holiday season a great time weather-wise to visit Costa Rica, but in this luxury villa, you can enjoy the stunning landscape from every room. Whether you're relaxing in one of the master suites or soaking in the infinity pool, you can admire views of the jungle and the Pacific Ocean while reconnecting with family and friends.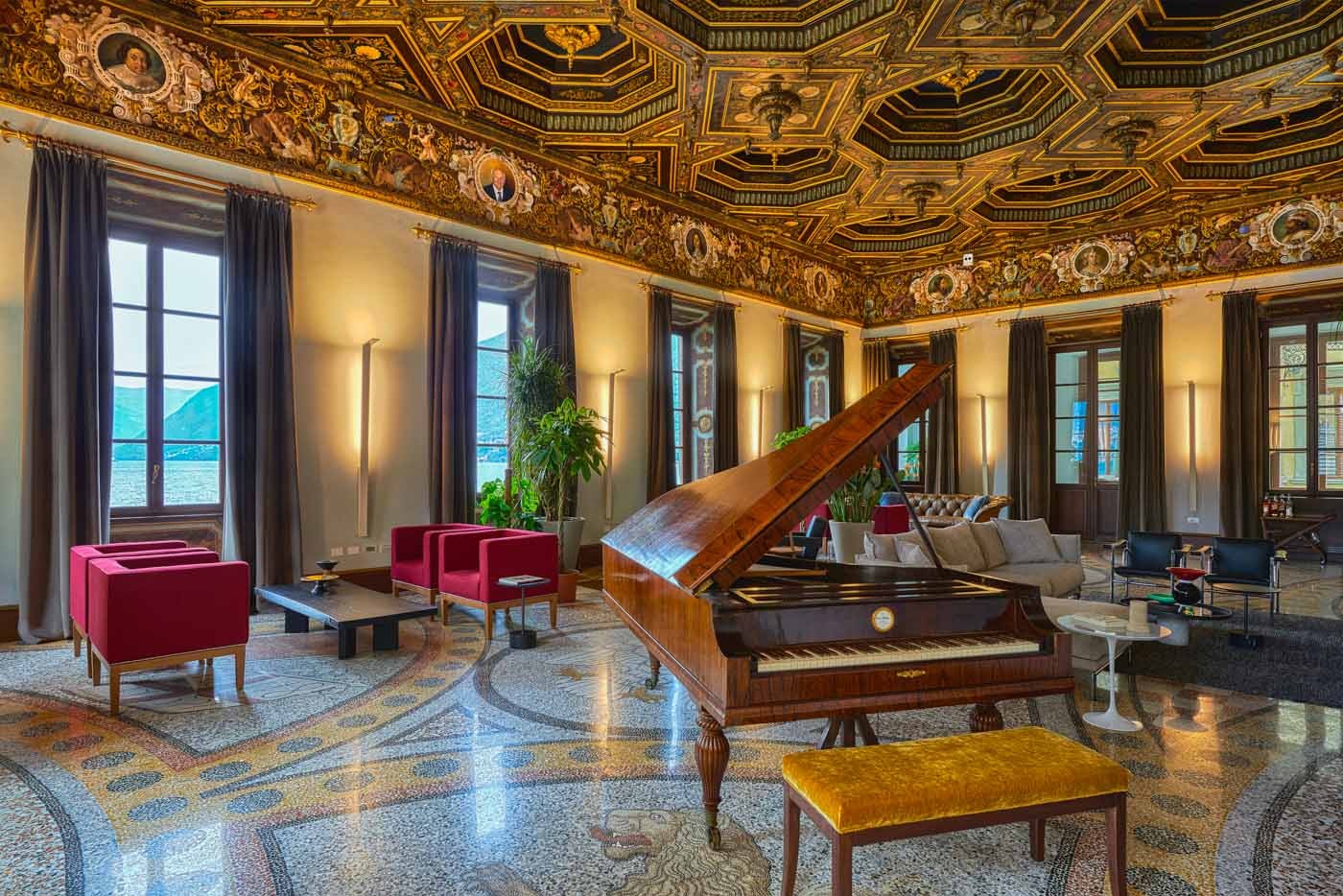 The Lakes, Italy
10 Bedrooms / Up to 20 Guests
Charming Christmas markets, nearby ski towns, stunning views of the snow-capped Alps – Winter in Lake Como is sure to get you in the holiday spirit. Experience the full opulence of The Lakes region from this lakefront estate, which includes a private spa, manicured gardens, and a lavish interior you have to see to believe.