Travel Protection
Some Peace of Mind for your Villa Vacation
Please read our
COVID-19 FAQ
for more information about the plan
Leisurecare Travel Protection
You have spent time researching the destination, you have had conversations with your family and friends, you have spoken to your Villa Specialist, and you have taken the time to create a lasting villa experience with Villas of Distinction. You've reserved a deluxe villa and though you're getting a great value, you're paying good money for this vacation, so how do you help cover this dream villa vacation from unexpected surprises or events beyond your control?
The best way to help protect your trip payment is with LeisureCare Travel Protection.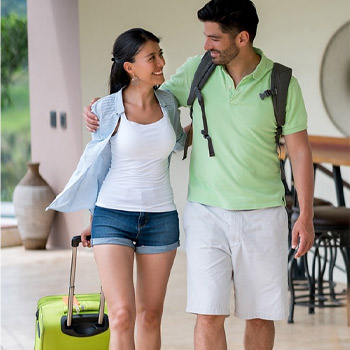 Plan Overview
Pre-Travel:
Trip Cancellation – covers the prepaid, non-refundable villa cost should you cancel due to a covered reason
(Maximum coverage limit: $125,000)
During Travel
Trip interruption due to an illness or injury occurring while on vacation
Trip and baggage delay
Baggage loss, theft or damage
Emergency Medical and Emergency Evacuation
24/7 Worldwide Emergency Assistance – non-insurance services provided by CareFree Travel Assistance™
Please speak to one of our Villa Specialists to add this optional plan to your vacation, and sit back, relax and get ready to enjoy the villa experience of a lifetime. Or, call our Plan Administrator at 1-800-453-4036 with any questions.
This plan provides cancellation coverage for your trip and other insurance coverages that apply only during the covered trip. You may have coverage from other sources that provides you with similar benefits but may be subject to different restrictions depending upon your other coverages. You may wish to compare the terms of this policy with your existing life, health, home and automobile policies. If you have any questions about your current coverage, call your insurer, insurance agent or broker.

Travel insurance benefits are underwritten by Arch Insurance Company, with administrative offices in Jersey City, NJ (NAIC #11150) under Policy Form series LTP 2013 and any applicable amendatory endorsements. This is a brief overview of the coverages. Subject to terms, conditions and exclusions. This is a general overview of insurance benefits available. Coverages may vary in certain states and not all benefits are available in all jurisdictions. Please refer to your certificate of benefits or policy of insurance for detailed terms, conditions and exclusions that apply.