Your 2019 Holiday Villa Guide
Get away this holiday season and give yourself the gift of incredible memories. With world-class villas in over 50 unique destinations, the world (and your best holiday ever) is within reach.
2019-06-25
Staying home for the holidays is so last year. The new trend in travel is jet setting for the holidays; leaving the stress and hassle of festive planning in favor of holidays on the beach, or in the big city with all amenities and creature comforts covered. The best part? The world is within your reach. Travelers can dream big or small – close to home or to the far reaches of the globe. The only question you have to ask yourself is where you see yourself celebrating the season this year. Today, we're sharing some of the finest villas in our 50+ destinations around the world just ready and waiting to be booked for your dream destination holiday.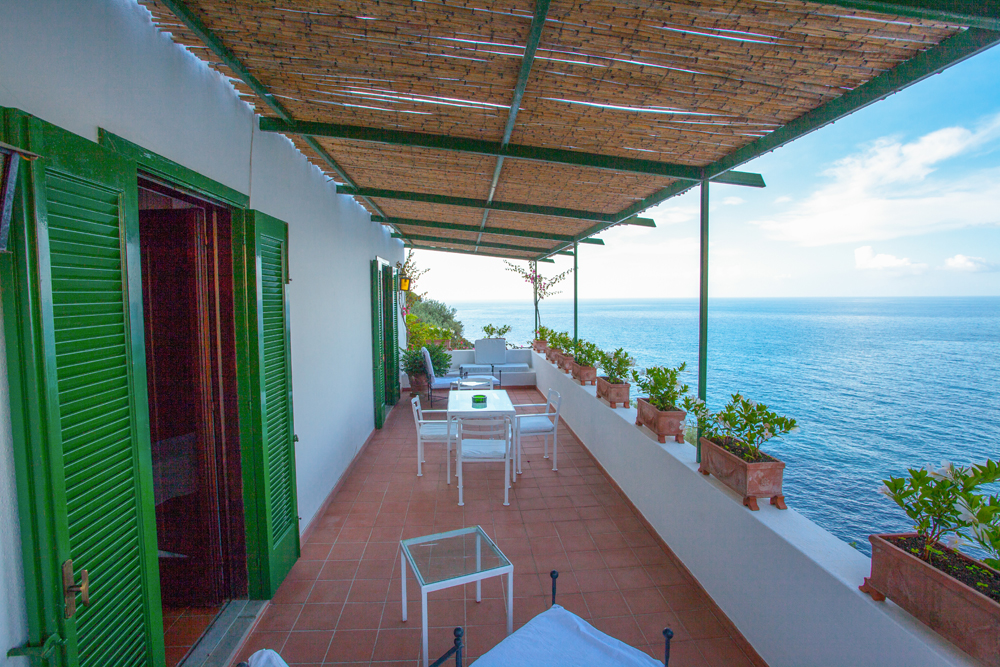 Alta
Amalfi Coast // Italy
With four bedrooms, five bathrooms, and space for up to eight guests, Villa Alta is an elegant, spacious, and traditional Mediterranean villa ideal for your family's home away from home for the holidays. Perched high above the sea, you're less than a mile from the famed lively seaside town of Positano. That means all its delicious restaurants, fine shopping, beach views, and more are all within reach. Enjoy complete privacy and a sophisticated ambiance for the season.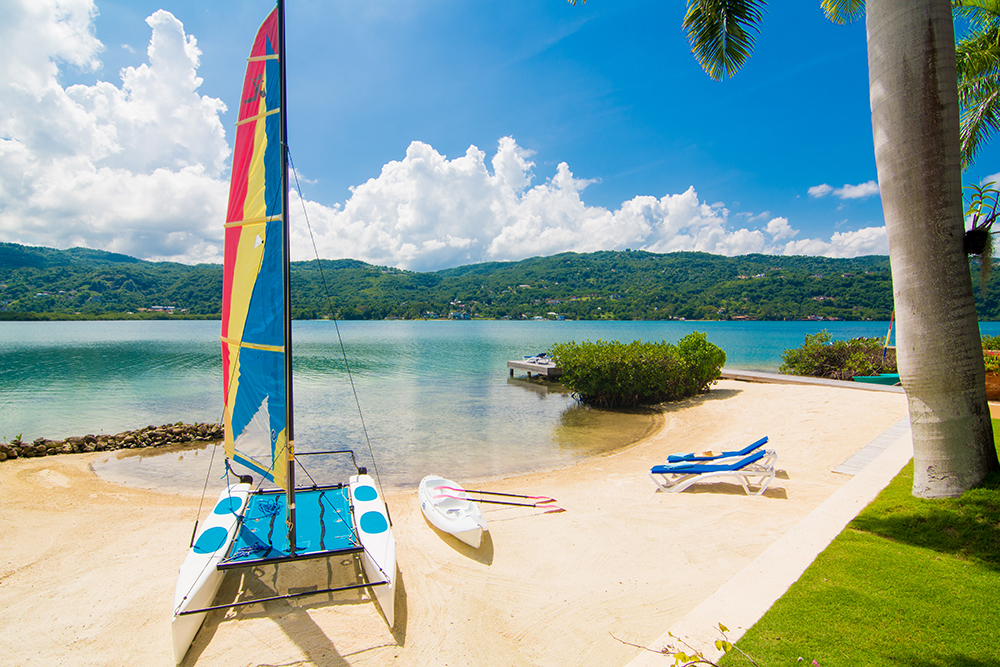 Calypso Shores on the Beach
Montego Bay // Jamaica
Calypso Shores on the Beach is a contemporary four-bedroom, four-bathroom beachfront estate that features space for up to eight guests and incredible tropical amenities you won't find elsewhere. Located within a gated community of upscale homes, you'll love the full-time staff of four including a cook, butler, gardener, and housekeeper/laundress. Best of all though, not only do you have a private pool, but you also have a 95-foot private beach and a brand new dock perfect for dinners under the stars.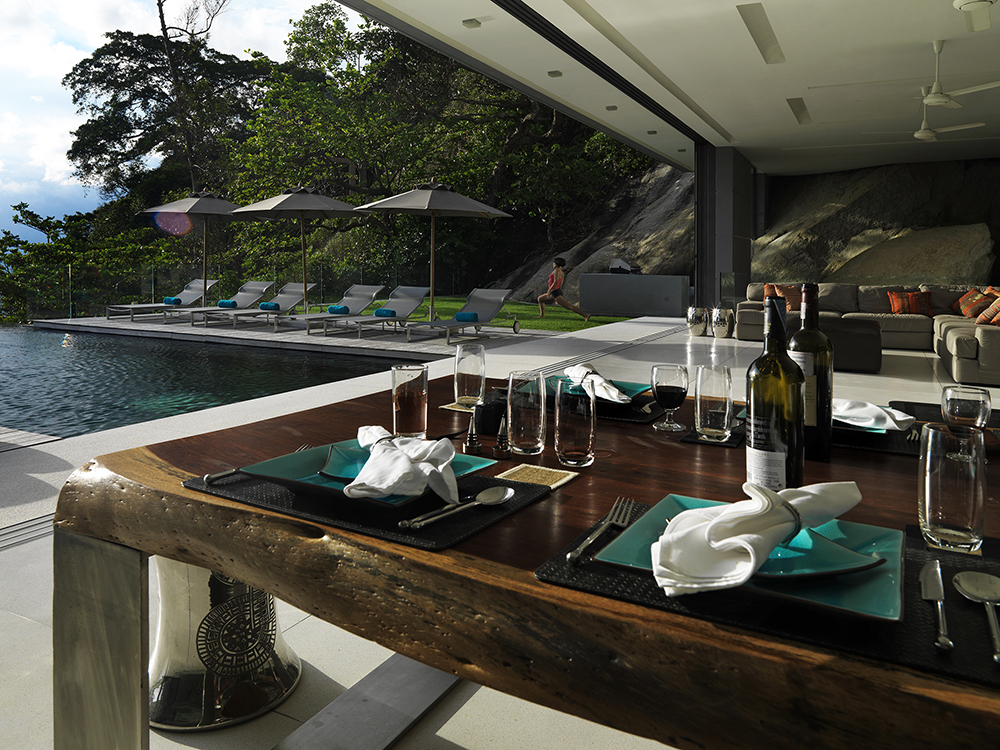 Villa Amanzi Kamala
Phuket // Thailand
Give yourself the gift of something truly extraordinary this season, and escape to a world of tranquility and adventure in Phuket. With six bedrooms, six bathrooms, and ample space for 12 guests, Villa Amanzi Kamala is an exclusive private estate perfectly blends modernity with its tropical hillside location. Take a dip in your 15-meter pool at the heart of your villa, or enjoy a family game night in the games room. Your dedicated staff, including a chef, will provide five-star service for the duration of your stay.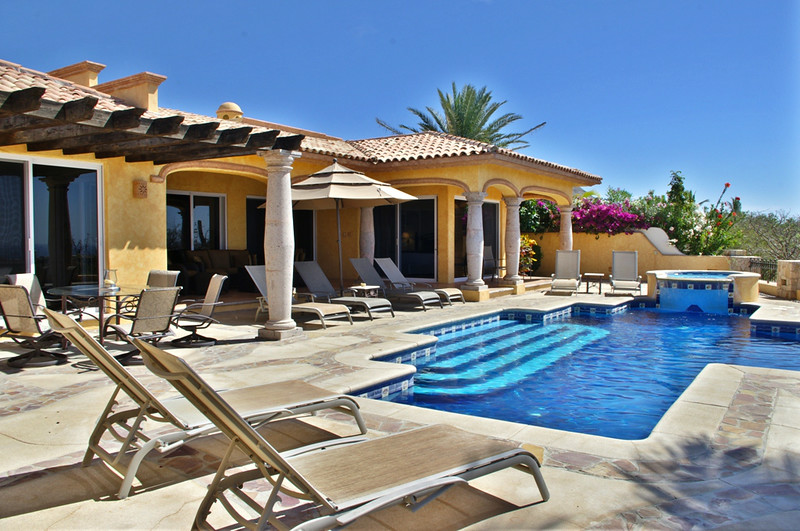 Agave Azul
Cabo San Lucas // Los Cabos 
If ocean views are your dream way to spend the holidays, look no further than this impressive oceanfront villa featuring four bedrooms, five and a half bathrooms, and room for up to 10 guests. Located on the impressive first fairway of the famed Jack Nicklaus golf course, Agave Azul is the ideal place for families or large groups to spend quality time, while also finding relaxation and privacy. Sip a classic margarita, and ring in the season south of the border like never before.